One More Time From the Top (18+) 0.29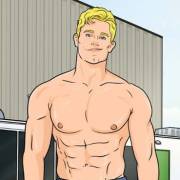 Updated:

10-10-2023, 02:24

Version:

0.29

Requirements:

5.0

Genre:

Games / Erotic

Views:

66

Google Play:
One More Time From the Top (18+) - When your best friend invites you to spend the summer at a prestigious film studio, you expect a fun and exciting experience. She works at the most prestigious and renowned studio in the country, and you're looking forward to rubbing shoulders with celebrities and immersing yourself in the world of cinema. However, your adventure takes an unexpected turn when a dramatic event unfolds. You get pulled into an investigation, and you begin to uncover the dark secrets of the people you've just met. Among them are celebrities, directors, producers, and other members of the studio's team. You'll need to figure out who you can trust and who might be playing with your emotions.
Your investigation will allow you to dive into the thrilling world of the film industry, where everything seems shiny and perfect at first glance, but beneath the surface lie mysteries and intrigues. You'll meet various people and encounter different situations that will make you question whom you can trust and explore the feelings that develop between you and some of them. Explore the complexities of relationships, trust, and the allure of the glamorous film industry in this captivating visual novel.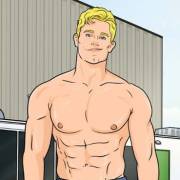 Download One More Time From the Top (18+) free